Our planet is undergoing rapid transformation.
So is our appreciation for food…
Eating Right Is Not Enough.
---
Those who have plugged into the factory-farmed and processed, mass distributed food consumption system are finding themselves regular customers of yet another type of factory – modern health care. For as little as we can guess about the origins of our food, we know even less about our own body and why it might be failing us. Better nutrition is merely one small piece of the wellness puzzle. To be healthy and happy today may require improving digestive processes from the beginning through to the end, from the farm to the kitchen table, from chewing through to elimination.
---
In his ten years as a colon therapist, Scott Webb has developed a unique perspective on food and its journey through the digestive tract. He has witnessed first-hand clients begin perplexed and then transform their health in ways pleasing to them. This book presents important pieces of the puzzle you must know for our current time.
---
As Low as $6.95 Each
(Client Education Builds Enthusiasm, Referrals and Repeat Business)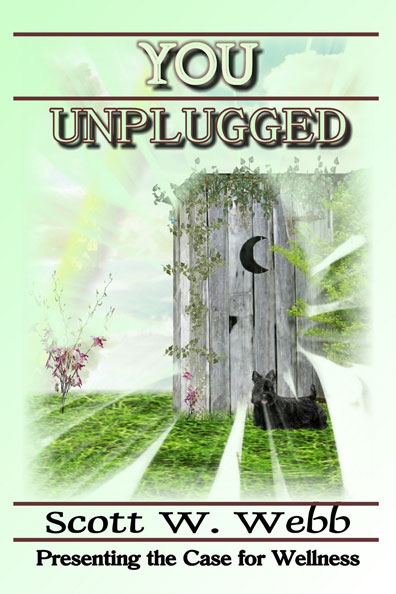 ---
Single Copy Order

$14.95

First Class Shipping

10 Books Bulk Order

($8.95 each)

Save $70

25 Books Bulk Order

($7.19 each)

SAVE OVER 50%

50 Books Bulk Order

($6.95 each)

SUPER SAVINGS!

6 Books, Shipped Monthly

($8.32 each, plus shipping)

Autoship

10 Books, Shipped Monthly

($7.99 each, plus shipping)

Autoship