About Scott Wright Webb
---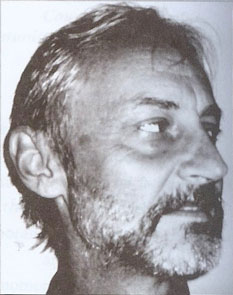 Scott W. Webb graduated from Wheaton College, Chicago, 1981 with a degree in philosophy. He is the father of two grown children, Art and Maddie, and grandfather to two, Kaden and Hannah. He worked for the Anchorage Daily News in Alaska for seven years before moving to Nashville, Tennessee in 1990 after his wife signed a developing artist deal with Star Song Communications and then with Curb Music. In 2000, he became interested in "health and wellness" and opened a private colon hydrotherapy office in 2001, where he is in his 14th year. In 2006, he wrote the book, "Inside Poop," about his experiences and learnings as a colon hygienist, which has a nearly five star rating on Amazon for the print version. He has authored other books on a wide variety of topics and been published in ACRES USA and Massage magazine.
More recently, he filmed the 2013 Cross Country season for the Brentwood High team, which finished in third place at the NXN Nike Cross Nationals, December 7, 2013. For the 2014 track season, the team beat the 40 year national record for best 3200 (2 mile) average team time in U.S. history (9:05)! Meanwhile, Scott learned that many student runners struggle with low iron as indicated by the "low ferritin" medical test. After making dietary suggestions for the Brentwood team resulting in positive feedback, he put together a recent book covering his understanding of iron assimilation in the human body titled "Low Ferritin." It includes dietary and practical suggestions.
His other interests include gardening, raising chickens, and a wide range of home fermentation projects.
Amazon review comments for Inside Poop:
"I have never written a review before, but Scott Webb's book took me by surprise … I was truly encouraged by his wit and personal journey that caused him to write this book … There are many good books out there on the subject of Colon Hydrotherapy and this now tops my list. It's worth a read if you need one answer for the toxic world we live in." Wild Irish Rose
"I loved this book. Scott Webb tackles his subject matter with great humor, knowledge, and insight." Piper
"Very well written and enjoyable as opposed to the usual dry clinical material out there. I enjoy Mr. Webb's sense of humor and it really comes through the writing that his true mission for writing the book is simply to get the information out there to help others. I learned a good number of things even though I have already read a good deal on the subject, most of which I applied immediately to my current health regime and have been amazed at the results already." J. Frasure
"Scott Webb's book 'Inside Poop' is the real deal! It is an absolute page turner and I could not put it down. Real information from a real person. Fascinating!" Crystal Pistol
Photos top left to right: the author, author's parents on a date in college, author (on right) with cousin at wedding 10/2013, author's granddaughter with her uncle, author's son, Spring 2014. Photos bottom left to right: author's daughter, grandson, home kimchee ferments, author (left) having lunch with his brother and son.
Since 2001, Scott Wright Webb has authored:
Inside Poop, writings from his experience as a colon hygienist exploring the causes behind an epidemic of illness in America beginning about 1960
You Unplugged, a brief health sequel about the reasons behind widespread constipation and how to avoid it.
A Curse, My Blessing, an autobiographical account of his evangelical journey and a subsequent awakening.